Please refer to these Frequently Asked Questions, to answer any concerns about the terms & conditions here at Artish Design
FAQ
General Questions
What is the average turn-around time?
---
Here at Artish Design, we work on a schedule basis. Clients can book the next available due date through the booking calendar, to choose what date to receive project proofs. Keeping in mind revisions and other possible delays, you can expect: - 7-21 days for logo completion - 7-30+ days for brand package completion - 14-30+ days for website design completion Printing & shipping takes 2-10 business days depending on what is ordered and what shipping method is chosen. Due to COVID-19, delays are possible.
---
Do you offer rushed orders if I need my project sooner?
---
Rushed services are available but not always guaranteed. The rush fees can range from $20-$50+ on top of the service fee, depending on how soon your project proofs are needed. You can contact info@artishdesign.com before booking, to see if a rush order can be placed.
---
What is the refund policy?
---
No refunds are available unless requested up to 24 hours after booking. After that time frame, your deposit is nonrefundable. Your deposit holds your due date. No one else will be able to book that date after you put down deposit, so your deposit will be held
---
Do you work alone?
---
Yes, Artish Design consists of one person and that is me, Teshia Smith. I am looking to expand in the near future, but for now, Artish Design is a one woman show.
---
Instead of paying online, can we meet up?
---
Due to COVID-19, meeting in person is not allowed.
---
How/when do I pay my remaining balance?
---
You will be sent an invoice with the remaining balance for your service(s), It can be paid on at any time. The remaining balance is DUE, once design(s) are finalized and you'd like them to be released to you or for print items to be printed and shipped. If the remaining balance is not paid 30 days after last communication, fees will apply to start back up or to release files to you.
---
What is the difference between full design and no design?
---
Full design - Your item(s) will have design elements to make the banner/item unique and beautiful to match your brand and stand out. Similar to how a flyer would be created.
No design - Your item(s) will have no design elements. This can include your logo being centered or titled onto the banner, or with information and 1-2 images
---
How do I book design services?
---
(This doesn't apply to custom packages) First, add the service/item(s) that you'd like to purchase into your cart. Next: 1. After purchasing, you will be led to a booking calendar where you will select your due date (What date you will receive design proofs/draft) 2. You will receive an email within 48 hours directing you to a client portal with your consultation form (if applicable), contract, invoice, etc. The client portal will be where all forms/notes are kept, so that everything can be in one spot. 3. The consultation form(s)/contract must be signed within 72 hours of receiving, to keep due date secured. a. If booking a website design, you will also receive a website outline. That outline must be turned in within 5 business days to keep your due date secured. - Failure to turn forms in within timeframe, may result in your due date being pushed back 4. You'll receive your design proofs/draft on your due date by 11:30pm, then you will go into the revision round(s), which you will read more about in the contract or the "Logo Design" section of this FAQ page 5. When remaining balance is paid/design(s) are approved, you will receive your final designs/website/prints
---
Where can I find consultation forms after purchasing service
---
Consultation forms will be sent to you via email within 24 hours of booking. They will be able to be accessed through the client portal as well, which you will receive an email about shortly after booking.
---
What is the Client Portal?
---
This is a portal in which you'll be able to access your consultation form(s)/contract, invoice, emails between us and more. The client portal becomes accessible to you after you receive the onboarding email within 24 hours of booking. The email will include what password you will use to enter into the portal. https://hello.dubsado.com/public/client/portal/5fa33203359aaa7882453c9b
---
Does my payment expire?
---
Your payment will be valid for up to 1 year. * 30 days of no contact = archiving your order. $20 fee will be required to pick back up * If purchasing during a SALE, you have up to 30 days to use service at sale price * If service price changes, the upcharge will be applied to your invoice * After 1 year, your payment will be void If purchasing a service that you are not ready to get started on right away, please let me know as soon as you can!
---
---
Logo Design
How does copyrighting my chosen logo work?
---
You must copyright, register, trademark, your business on your own. I am providing the design. I can add a TM, R, or C on your logo but this will not mean that it is technically registered. Check out USPTO.gov All rights belong to you when given your logo, but I do reserve the right to use it for my portfolio, and for marketing uses. No other person will have the same logo as you.
---
How many proofs will I receive to choose from?
---
You will receive 2 logo concepts to choose from with a custom logo. The base price covers 1final logo design. You will receive multiple variation options within each concept, which you can choose to add on for $30 each as simple variations/submarks. If you are choosing more than one concept, the fee will be $50 each as full variations. You will receive 1 concept if you're purchasing your logo during a SALE or if your logo is from a sketch/revised logo.
---
How many revisions can I make to my chosen concept(s)
---
2 revision rounds are free to your chosen proof. Beyond that, extra revision rounds are $10 each. You can pay for as many as you like until the logo(s) is perfect for you!
---
How long do revisions take?
---
Revisions can take anywhere from 1-7 business days, depending on the complexity and amount of adjustments needed. After all revisions are made, the design(s) is finalized and the remaining balance is paid, the files will be released to you via email within 24 hours.
---
Is there a time frame in which I have to confirm revisions or finalization of my logo?
---
After receiving your logo proofs through email, your order will be marked as Important/Priority for the next 7 days. You will receive a feedback form to fill out with your requested revisions. If you reach out after those initial 7 days about revisions, revisions are liable to take longer, as the next pending orders will be prioritized at that time. A strict schedule is followed for design work, so that current projects can be prioritized before new projects are taken. Your logo does not have to be completed in that 7 day timeline, as branding can definitely take time; that is just the timespan in which your project is in its priority stage. If contact ceases for 30 + days, your project will be archived. A $20 archive fee will be added to continue if you'd like to pick up after that timeframe.
---
Should I get a glitter logo?
---
If you've read the blog post, https://www.artishdesign.com/post/why-most-logos-make-me-cringe you understand how glitter can impact the professionalism of your branding. Although glittery and blinged out logos are not preferred, you can still get a concept made to choose from, with my honest opinion in the concept slideshow as well as options within that concept that I think are more professional It is also suggested that you add on variations without glitter, to have that variety.
---
What are logo variations?
---
Logo variations are alternative logos that you can purchase to compliment your "main logo". Submarks, simple variations and full variations are offered. You will receive multiple variations within each concept when receiving your proofs, you can choose those to add on, or let me know if you already have an idea for your variation(s). Variations are highly recommended, as your full logo may not fit with everything or on everything. It is ideal to have 2-3 variations that can be used on different mediums to give variety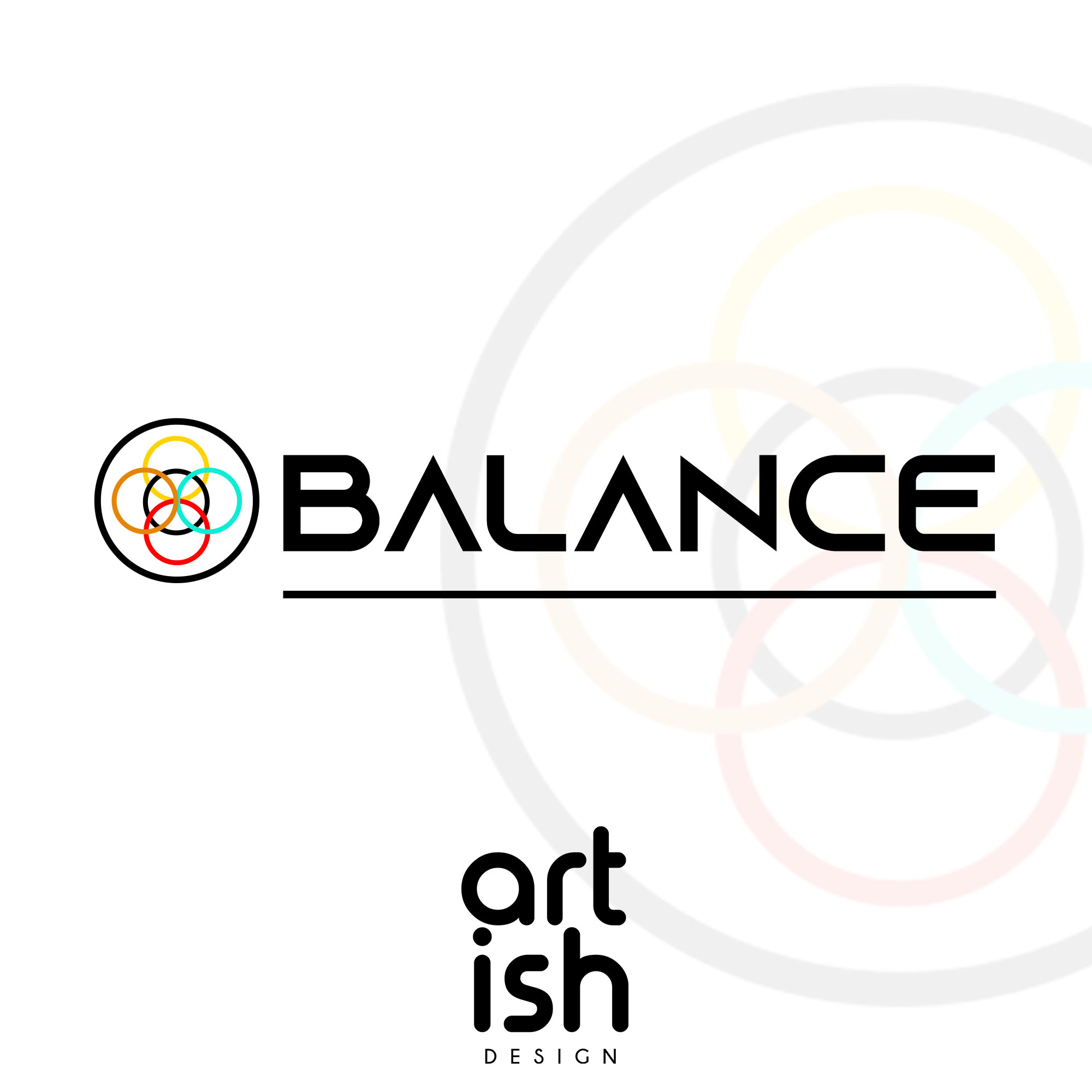 Simple variation:
One of the variations within your chosen concept • Aspects of the main logo subtracted • 1-3 aspects rearranged Full variation:
Adding another concept • Design that has another look/concept than your main/chosen logo Submark:
A submark is a simplified version of your logo, usually is a mark, symbol, a few letters, etc.
(i.e.) Think of Nike's logo. They have the word "NIKE" as well as the stripe. The stripe can be used by itself and still be identified with the Nike brand Color Variation
A variation of your logo, filled with 1-2 solid color(s). This is HIGHLY recommended for all logo types. I recommend to get a white and black (or other dark and light color) variation, for watermarking on photos. Think of a pink, grey, gold, and blue logo on top of a busy photo. Black or white will look better and be easier to see. • Solid Color Variations are $15 each
• Simple variations and submarks are $30
• Full variations are $50 each
• Variations with a new character are $70
• Another full logo is $10 off.

---
How will I receive my logo?
---
You will receive:
JPEG - 1. Default background (black or white), 2. Greyscale Logo, 3. Mood Background
*** Greyscale logo is usually needed when you copyright or trademark your logo through a government site ***
PNG - (Can compress. transparency is great for web based and other graphics):
PDF - Used for vector format and transparency. While other vector files need proper software to preview, PDFs are readable regardless the software: Extras:
EPS (Common vector file used for printing on large scale or for items that will need separation): $15
Ai (Edittable vector file): $15
PSD (Edittable raster file. All layers are in this format): $30
SVG (Scalable vector file): $15 To have your logo downsized or upsized as a JPEG, there will be no charge.
To have your logo downsized or upsized in a PDF or EPS, it will be charged as the prices above, each.

---
Do you send progress/updates along the way?
---
I do not send "Progress" files or updated proofs along the way. Please expect your logo concepts ON your due date by 11:30pm. In the booking system, the time that you selected secures you for that date. When planning, know that the end of the day for your due date is 11:30 pm.
---
For pre-made logos; how soon will I receive the logo after paying?
---
You will receive the proof within 2 business days for premade logos. After you approve that it's all set, the files will be sent to you.
---
---
Website Design
What is the difference between eCommerce and Business websites?
---
Websites can either be to hold information for future clients/customers, or to do that as well as sell your product! eCommerce: Website that allows an online store and/or booking services.. The online store makes it so you can accept payments and your product/services can be paid for directly on the site. Business: This website holds information for those who are not selling anything or would not like for the prices to be posted on the site. This is also the option for those who would like a blog, news or event website.
---
Do you create Shopify websites?
---
Web designs are done on Wix, unless you are receiving a website revamp, which could be done on Shopify. Wix websites are done from scratch, with many customizable items. With Shopify, you will just have to already have your theme, products and information loaded into the site; I will then create website banners and elements to plug into the pages.
---
Do I need to create a Wix account?
---
Yes, the website design will be transferred to your Wix account after It is completed. You can create a free account now or after the design is completed. It is advised to create the account now, because Wix often sends emails for you to purchase a premium plan at a discounted price.
---
How do I purchase my domain name?
---
You can purchase your domain name on godaddy.com or domains.com OR through Wix. With Wix, you do have to purchase a premium plan before purchasing the domain. If using godaddy or domains.com, your domain name will be connected by you after the website is transferred to your account.
---
After transferring website to my account, will you connect the final touches to get my website published?
---
You will connect your own premium plan, domain name, payment methods, etc. I can do these things for you for a $40 fee
---
Do your prices include the hosting and domain name?
---
No, you will purchase the hosting from Wix for a custom website. Your domain name can be purchased through Wix, Godaddy.com, Domains.com or another domain site. I recommend Godaddy becaise its easiest to connect to the Wix website. The website prices are for the design only, along with inventory set up and basic SEO.
---
What information do I have to give to you for custom website?
---
I will need all of the information that you want displayed (Mission statement, About section, policies, etc.) as well as your products, prices, descriptions etc. You will receive a website outline guide that walks you through everything that you should include. Information will need to be typed out, for accuracy in spelling/type You must type your information as you want It displayed; I do skim for spelling/grammar, but overall you should have your verbiage correctly typed
---
---
Marketing
What is the difference between e-alerts and e-flyers?
---
Business owners nowadays have a social media page in which they advertise their work. Alerts are shoutout styled graphics, consisting of 10 or less words. For example, "SALE!" "NEW PRODUCT ALERT!" "50% OFF". An e-flyer is more informative, showcasing information, events, sales and more. For example, if someone would like to post a flyer that is showcasing their new bundle hair deals. Their flyer includes prices, lengths of hair, a sale and the name of their company.
---
Do I have to purchase the design and prints at the same time?
---
If you'd like to purchase the design and prints at the same time, feel free! You can also wait until the design is completed to go ahead and purchase prints.
---
---
Brand Packages
How do I create a custom package?
---
Please contact info@artishdesign.com for a custom package. Include in the email, what services and items you'd like to include in the package and receive a quote within 48 hours. Once the quote is approved, you will receive an invoice to pay for services.
---
What is a custom package?
---
A custom package can consist of 3 or more items/services totaling over $200 (before shipping) The total will be discounted based on the following increments: $200-$299 : 10% discount $300-$499 : 15% discount $500-$699 : 17% discount $700-$899 : 20% discount $900-$999 : 22% discount $1,000-$1,500 : 25% discount
---
What booking calendar do I use when purchasing a brand package?
---
You will book for the logo design first! Please do not book a due date for your marketing add-ons or website, those due dates will be given once the logo is completed and once marketing and website forms/outlines are completed.
---
---
Booking Calendar
Which booking calendar do I use for
---
• E-Alerts/Templates • Banner design • Business card design • Flyer design • Hang tag design • FB, Youtube or website banner - You will use the "Marketing" booking calendar for all of these items • Logo design • Brand Package - You will use the "Logo " booking calendar • Website design • Website revamp - You will use the "Website" booking calendar • Instagram package - You will use the "Instagram Package" booking calendar • Monthly branding package - You will use the "Monthly brand package" booking calendar
---
Will I receive my proofs by the time that I selected on the calendar?
---
The time that you selected in the booking calendar just marks your spot for that date, you will receive the proofs by 11:30pm, as that is the end of the work day.
---
Is the due date I select, the date that everything will be done?
---
"Everything" may not be done on your due date. The due date is the date that you will receive your design proof(s)/drafts. Please don't select your intended "launch date" as a due date
---
---
Banners
How do I hang a vinyl banner?
---
Vinyl banners have grommet holes in the tops and bottoms of the banner. The spot that you are hanging your banner plays a part in what you should use to hang It. Consider the weight of banner as well when using items to hang them • Nylon rope • Bungee cords • Suction Cups and Hooks • Zip ties • Hanging clips • Heavy clamps (Backdrops come with heavy clamps) • Velcro strips/Command Strips (Would not recommend for outdoor banners) - Table banners (i.e. at vendor events), can generally be used with command strips so long as the weight labeled on the command strip, says that It can hold that your banner is (13 oz, 15, 18) • For a permanent placement, you could have it screwed into your surface with heavier duty tools/applications > Reference this video to see how it is done. https://www.youtube.com/watch?v=qhXjz-odSuM You can ask for a pole sleeve instead of/or as well as grommets, just type that into your checkout notes. This is used when you are putting the banner through a pole, like a backdrop stand. * Artish Design is not responsible for the hanging of banners * * Artish Design does not provide for the extra items/tools needed to hang banners *
---
Do you hang banners?
---
No, we do not.
---
Can I get a heavier vinyl banner rather than 13 oz?
---
Yes, 15 and 18 ounce banners are also available. Contact info@artishdesign.com for a quote on that. Include information on the sizing that you have in mind, and if you'd like a full design or not?
---
What is the difference between full design and no design?
---
Full design - Your item(s) will have design elements to make the banner/item unique and beautiful to match your brand and stand out. Similar to how a flyer would be created.
No design - Your item(s) will have no design elements. This can include your logo being centered or titled onto the banner, or with information and 1-2 images
---
How long do vinyl banners last?
---
Vinyl banners on average last 2-12 years depending on the location, how often it's used/out, conditions, etc. Banners for the indoors will last longer; outdoor banners last the shortest for locations that have harsher weather. Getting a heavier ounce banner (15 or 18), will last longer in the longrun for outdoors. Wind slits and pole sleeves can be put into banners upon recommendation. There is no warranty on how long It may last.
---
What do backdrops come with?
---
Backdrops come with the equipment stand to put It up, a carrying bag and clamps to hold the banner to the equipment.
---
---